LaMar Gayles on Judging the Susan Beech Mid-Career Grant
The $20,000 Susan Beech Mid-Career Grant offers prestige, recognition, and funding to the winner.
Recognizes a mid-career artist who has made a substantial contribution to the field of art jewelry
Open to makers aged 35–55 on the January 8, 2023, application deadline
Proposal should be about jewelry, loosely defined
Additional info here
The other distinguished jurors for this grant cycle are AJF founder and collector Susan Cummins (US), who was interviewed here; and author Beatriz Chadour-Sampson (UK), who will be interviewed in a few weeks.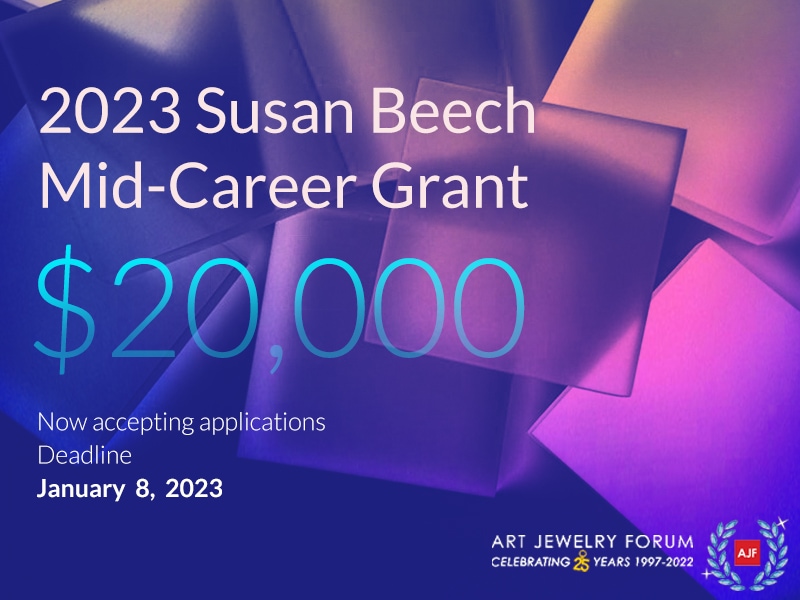 LaMar Gayles (US) is an archaeologist, independent curator, material culture scholar, and technical art historian. Gayles completed an MA in museum and exhibition studies from the University of Illinois at Chicago's MUSE program. He earned a cum laude BA with a triple major (art history, archaeology, and ethnic studies) from St. Olaf College.
 Gayles has researched and curated exhibitions on Black American jewelry and its historical progressions from the seventeenth century to the twenty-first, including the 2021 exhibition Divine Legacies in Black Jewelry and Metals, at the Metal Museum. Additionally, he co-curated the 2022 exhibition Emergence: At the Center, which explores the intersections between Chicago's South Side Community Art Center and the diverse Black queer communities in the city.
Marta Costa-Reis: How were you introduced to contemporary jewelry, and what are you doing now in relationship to it?
LaMar Gayles: I first became acquainted with contemporary jewelry from my great-grandmother, a Black woman who moved north to Chicago from the South during the 1930s. Currently, I am in graduate school at the University of Delaware writing a dissertation for a PhD in art conservation on mixed media Black American jewelry and its connections to the making of cultural identity and the preservation of its sentiments and the objects' materials.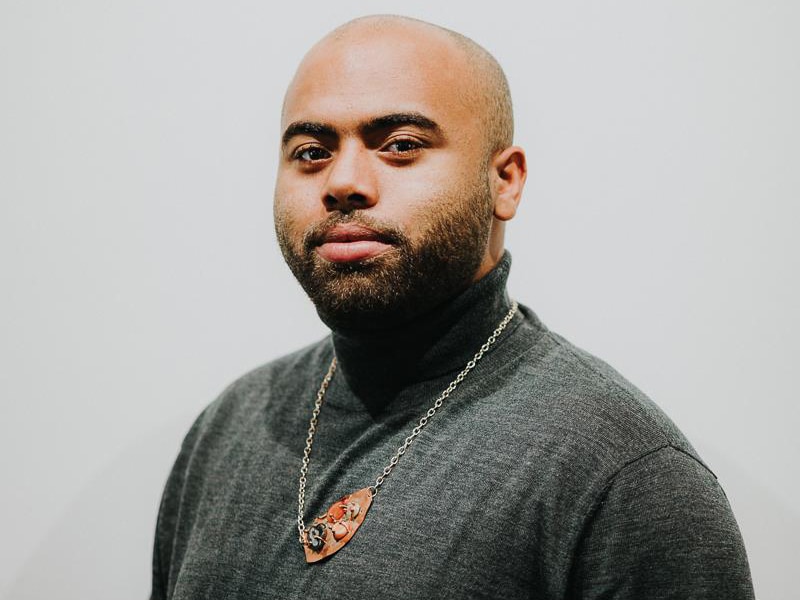 This year continues to see a lot of disruption and uncertainty—epidemics, war, political unrest, and economic stressors—but we are also seeing enormous changes to the ways people work and interact. Do you expect to see different kinds of proposals given the changes we are experiencing?
LaMar Gayles: I hope to see proposals that push the boundaries of contemporary jewelry, work that will make us think about our perspectives in the world and relative to each other. I would like to see proposals that do their best to de-center the Eurocentric hegemony by exploring issues connected to culture and personal history. Lastly, I would like to see artists' experiments with materials that show how people today are incorporating into jewelry the many new technologies and materials we have at our disposal. 
What do you think is the single most important conversation for artists to be having today?
LaMar Gayles: How can jewelry artists make their work relevant while upholding their sense of self in this tumultuous time?
Besides grants such as this one, what other ways can artists be encouraged and supported?
LaMar Gayles: We need to fund artist residencies and help fund positions for artists to teach at the university and local community levels while also still being  able to receive grant funds like this.
Gayles's research methodology combines archaeometry, arts-based research, conservation science, scientific instrumentation, art historical analysis, art-centered ethnography, historical reproduction, technical. studies, and qualitative research to explore material and visual culture.