The Best on the Internet Right Now
The Highsnobiety Better Earth Manual is a guide for style enthusiasts in the age of ecological crisis — a crisis caused in part by the fashion itself. Here, you'll find a growing set of resources about conscious consumption and the pioneers who are making change in our industry.
As the demographic of the luxury customer shifts, it makes sense that the shopping method does too. As streetwear and luxury continue to merge — and as we, the consumers, become increasingly aware of fashion's impact on the planet — there has been a notable shift in value. Specifically, we see the value in buying responsibly and in giving a new life to pre-owned pieces. Luckily, there are a number of fashion websites already leading the charge (and have been for some time) who are making this transition to primarily buying second hand easier than ever.
Another central cause behind this shift is the speed in which fashion is moving away from the traditional fashion calendar to a more regular, limited drop system. Not only does this raise desirability and exclusivity for the labels themselves, but it has also created an aftermarket for sold-out, pre-loved pieces. Resale fashion websites have facilitated this move, connecting users or stocking the products themselves and often providing authenticity checks, but it's important to know where to shop so we've rounded up the best resale fashion websites on the net.
Browse the best resale fashion websites below.
eBay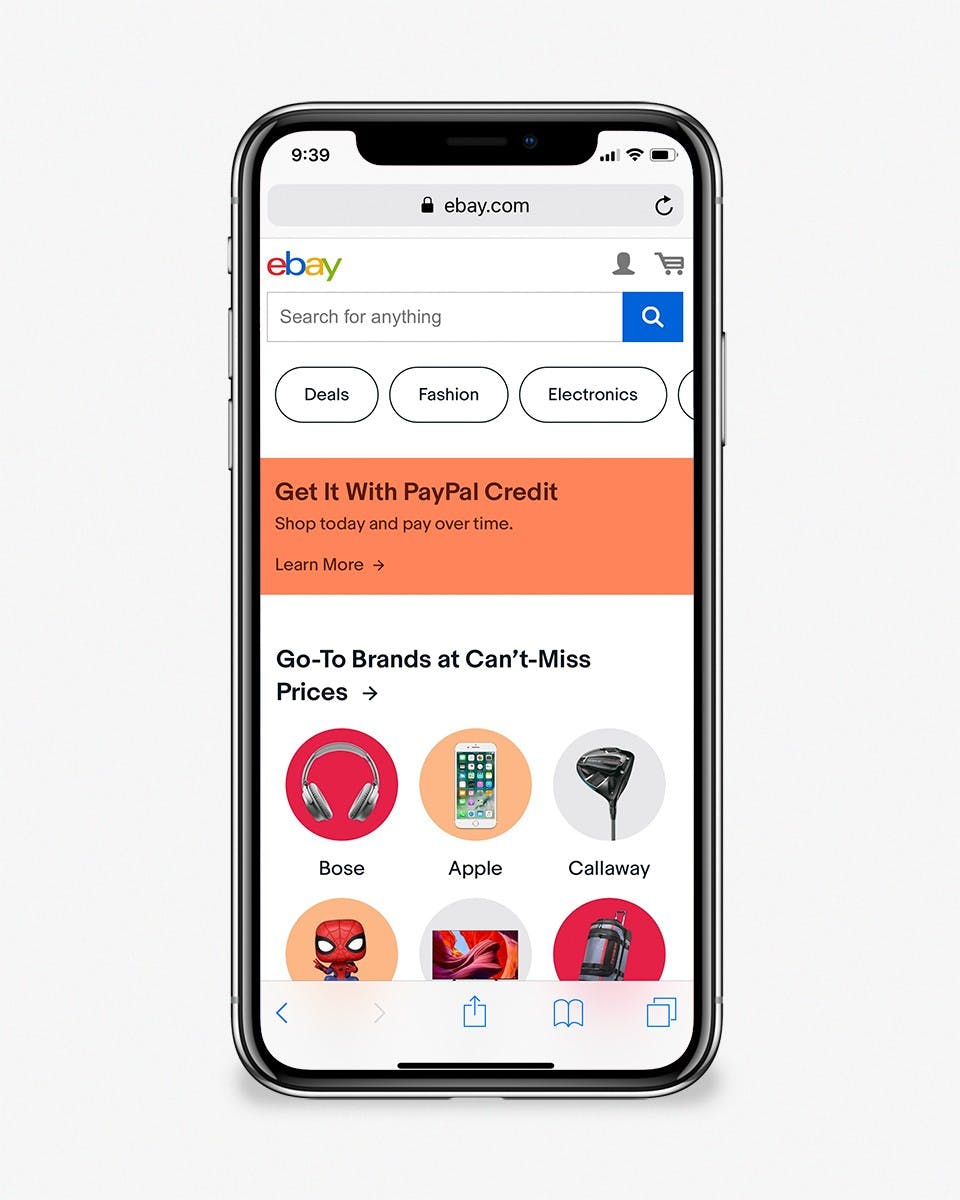 Site: eBay
Physical Locations: Online only
Instagram: @ebay
Editor's Notes: Founded in 1995 and the biggest online marketplace in the world, eBay is the godfather of all resale websites. While it may not specialize in streetwear or luxury fashion, its sheer size and popularity make it an essential online shopping destination; with over 182 million users, you're fairly likely to find whatever you're looking for on eBay.
Recently, though, eBay has begun to offer authentication services for all new YEEZY and Jordan listings above $150. This move is a sure sign of eBay's intention to take the world of aftermarket fashion seriously and position itself as one of the specialist resale websites.
Stadium Goods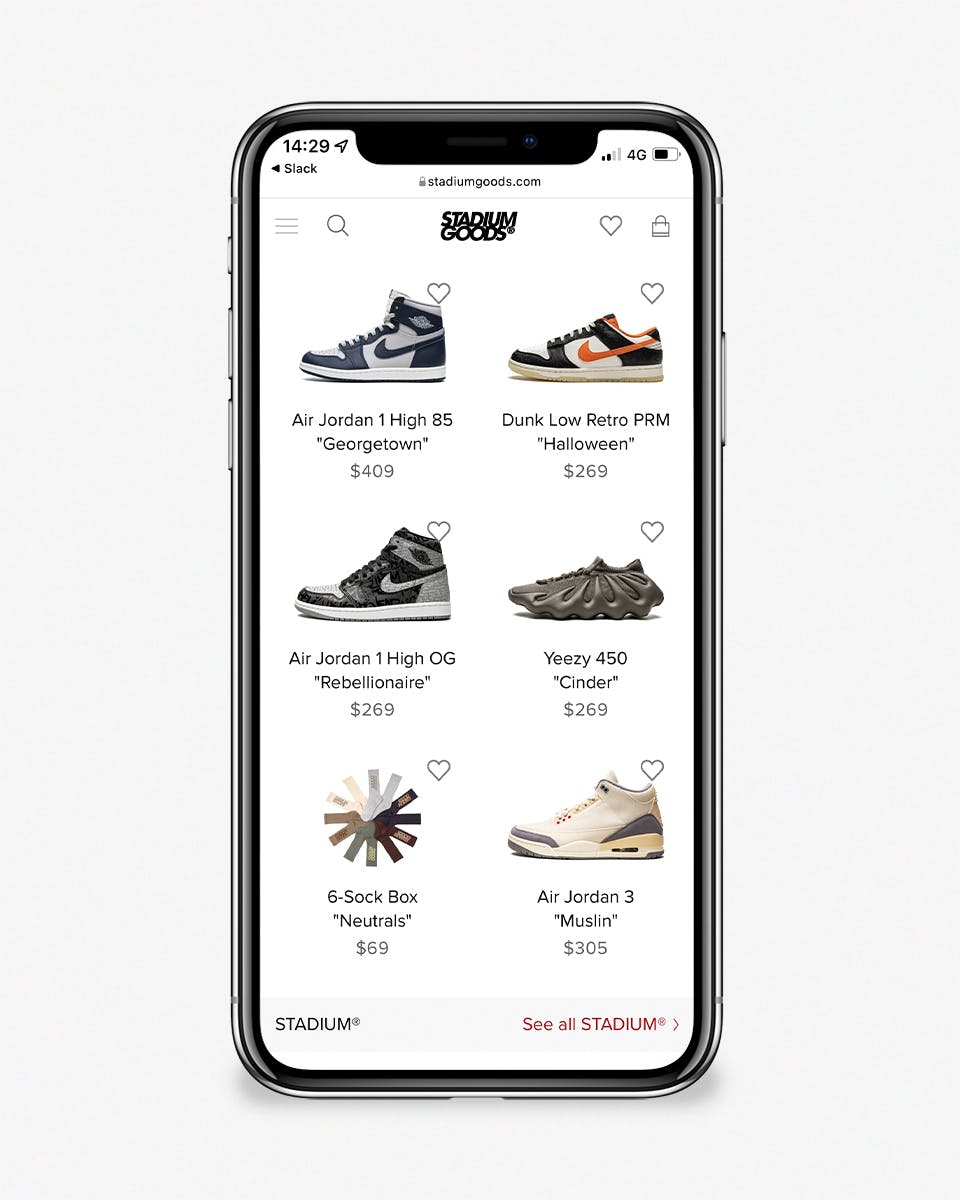 Site: Stadium Goods
Physical Locations: New York, Chicago
Instagram: @stadiumgoods
Editor's Notes: Stadium Goods stands out in this roundup because it's the resale platform with the most prominent physical presence. With well-known hubs in New York and Chicago, it distinguishes itself by crossing the boundary that most resale platforms won't risk.
Centered around rare kicks, Stadium Goods has been the default location for celebs to cop their sneakers since it was founded in 2015. In 2018, Stadium Goods became part of the Farfetch family, not only singling the growing power of resale in the contemporary fashion landscape but also catapulting it to the top of the most influential resale platforms list.
Offering up all the rare sneakers you can imagine as well as its own line of apparel, Stadium Goods is evidence of how far resale platforms can go.
Grailed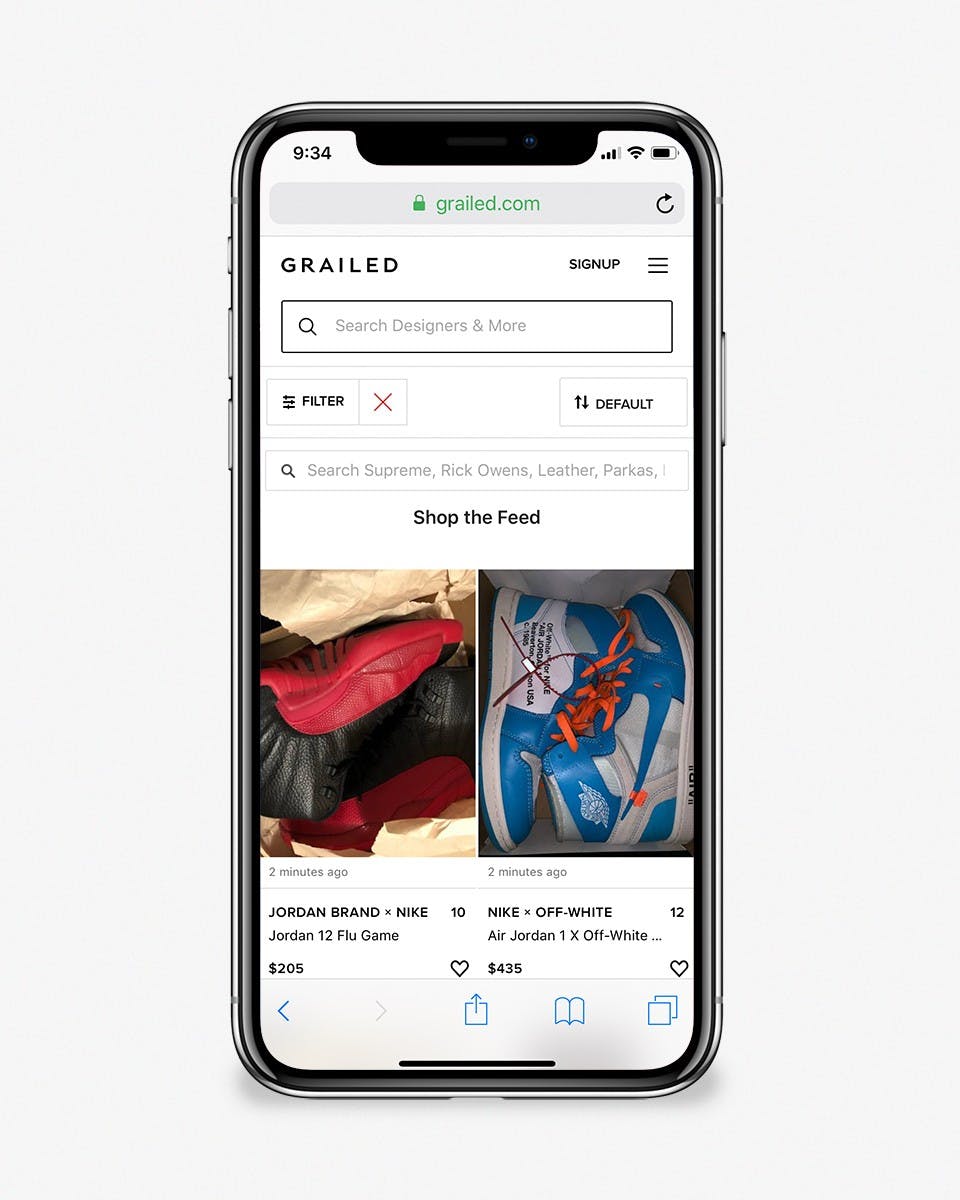 Site: Grailed
Physical Locations: Chicago, Los Angeles, New York, San Francisco
Instagram: @grailed
Editor's Notes: You might have heard of Grailed after it hit headlines in 2018 for being the platform on which a user bought an 18-year-old Raf Simons bomber jacket for $47,000. That should give you a vague idea as to the caliber of second-hand, aftermarket garments that line the virtual aisles of Grailed.
Founded in 2014, Grailed is one of the most highly curated resale fashion websites around. Each item is assessed by the team before being sorted into one of three categories: Grailed, Hype, or Basics. This makes sorting through the thousands of rare pieces on the site a streamlined, rapid experience that can, evidently, uncover some serious treasure. A go-to if you're searching for certain pieces from your all-time favorite collections.
GOAT
Site: GOAT
Physical Locations: Online only
Instagram: @goat
Editor's Notes: Since 2015, GOAT has been working its way to the top of the resale league. Offering a second chance to sneaker and fashion lovers to cop the most cult-followed, inaccessible pieces around, it's the place to check if you can't find those 2004 Dunks anywhere else.
While the platform came up on the streetwear and sneakers wave, the past few years have seen it expand more firmly into the luxury market as the luxury world adopts a drop structure akin to that of streetwear. It's a move that all resale platforms are making, but the clean aesthetics, easy UX, and hard-earned reputation of GOAT make it a prime candidate to be your go-to dealer.
Vestiaire Collective
Site: Vestiaire Collective
Physical Locations: Online only
Instagram: @vestiaireco
Editor's Notes: Vestiaire Collective is unusual in its setup: while it is a user-to-user marketplace, the site maintains its luxury aesthetic by selecting which listings are permitted on site and which don't cut the mustard. It's this level of curation that sets Vestiaire Collective apart from the rest of the big resale websites. Due to the higher standards in listings, every item is sent first to the Vestiaire Collective HQ to be authenticated before being sent on to its recipient.
This Parisian site epitomizes the shift in the luxury landscape. While there's no reduction in the value placed on luxury items — shown by Vestiaire Collective's curation and authentication process — the understanding that these pieces can and should have a longer, recycled lifespan will shape the coming years of luxury fashion without a doubt.
The RealReal
Site: The Real Real
Physical Locations: Chicago, Los Angeles, New York, San Francisco
Instagram: @therealreal
Editor's Notes: Starting life in 2009 at Julie Wainwright's kitchen table, The RealReal used to consist of Wainwright visiting consignors with a U-Haul truck. In 2020, The RealReal is one of the most highly respected resale websites that exists with four physical locations and ten luxury consignment offices across the US.
Everything from fashion to watches and even home decor passes through The RealReal, and it all goes through rigorous authentication processes before being sold. Perhaps most impressive about this site is that, since 2011, it has calculated its environmental impact – and the numbers don't lie: 756 million liters of water and 16,105 metric tons of carbon have been saved by shopping circular through The Real Real.
depop
Site: depop
Physical Locations: Online only
Instagram: @depop
Editor's Notes: depop was launched in 2011 by Italian Simon Beckerman and has amassed almost 20 million users since. It prides itself on being a 'social shopping' app, encouraging communication and discovery between vintage-hunters.
Unlike certain other resale platforms, on which the specificity of items can lead to astronomical prices, you can still find some very good deals on brands like Miu Miu, Prada, CDG, and Stone Island here.
Want to keep browsing? Head to the Highsnobiety Shop for more products that we love. Highsnobiety has affiliate marketing partnerships, which means we may receive a commission from your purchase.