OMG, Have You Heard – Art Jewelry Forum
[ad_1]

July 2022, Part 1
Art Jewelry Forum is pleased to share the news that members of our community find noteworthy. Is something missing? The success of this compilation of compelling events, news, and items of interest to the jewelry community depends on YOUR participation. If you're a member of AJF at the Silver level or above, you can add news and ideas to this bi-monthly report by going here. If you aren't a member, but would like to become one, join AJFhere.
Listings gathered with assistance from Carrie Yodanis.
JOIN AJF AT SCHMUCK FOR THESE EVENTS
AJF will be there with: a joint book presentation by AJF and Arnoldsche: Taming the Beast. Silver by Earl Krentzin (presented by Dirk Allgaier), In Flux: American Jewelry and the Counterculture: Political Jewelry in the 1960s and 1970s (AJF/Susan Cummins), Eleanor Moty: Quiet Elegance  (Matthew Drutt), North by Northwest: The Jewelry of Laurie Hall (AJF/Susan Cummins); Friday, July 8, 2022,10am – 12pm, Galerie Handwerk, auditorium, 80333 München, Max-Josef-Str. 4, Tel. +49 089 5119 298. AJF in Conversation: Collecting: The Next Generation. Detailed information is coming soon. Saturday, July 9, 2022, 10am-12pm, coffee/pastries included, Galerie Handwerk, auditorium, 80333 München, Max-Josef-Str. 4, Tel. +49 089 5119 298. AJF Presents the 2022 Young Artist Award Winner: Join AJF as we introduce and celebrate winner Mallory Weston. We'll also give a brief slide show of the four finalists' work at the IHM (Internationale Handwerksmesse) Main Stage on Saturday, July 9, 5:15 p.m. This important biennial competition offers a prize of US$7,500 for the winner and US$1,000 for each finalist, as well as an exhibition at Platina Stockholm during Schmuck.
FEEL LIKE SEEING A JEWELRY SHOW?
Find these listings and many, many more on our dedicated exhibition page: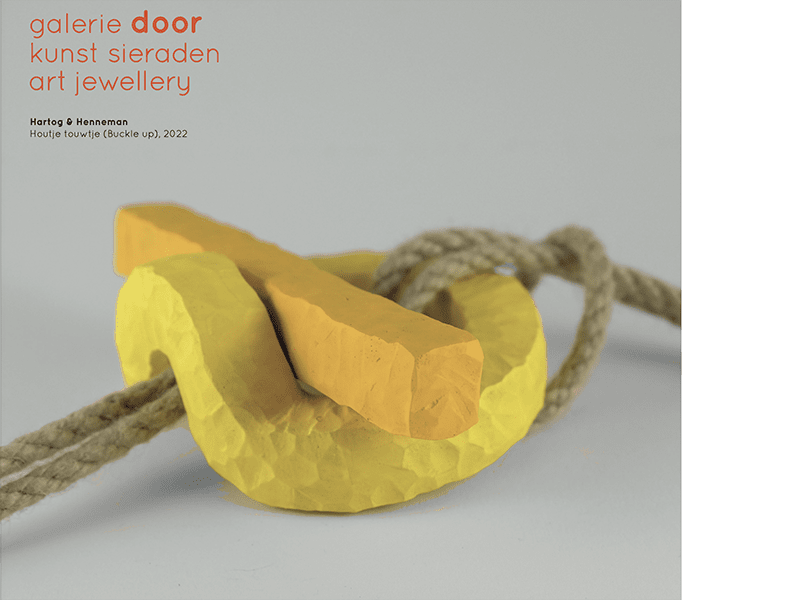 BUCKLE UP FOR A WILD RIDE WITH GALLERY DOOR!
The "buckle" in the exhibition's title refers to belts and pins, Roman fibulae, and other beautiful jewels we use to fasten our clothes. The jewelry and other art pieces on display will have a wide range, varying from literal belts and clasps to pieces that are more conceptually connected to the theme. Hosted at Seidlvilla (Nikolaiplatz 1b; take U6 – Giselastrasse) during Schmuck/Munich Jewellery Week, July 5–10, 2022. Info.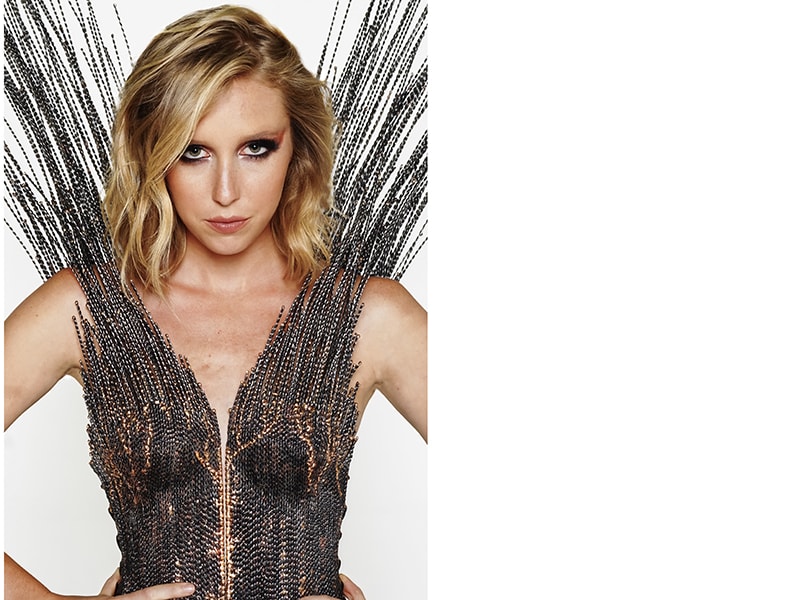 LISA M. BERMAN'S EXHIBITION WEARABLE ART: A CATALYST FOR CONVERSATION IS NOW ON VIEW
Throughout history jewelry, wearable art has been used to convey nonverbal messages, whether marital status, social commentary, a celebration of notable events, or a direct political stance. Often wearable art has a more profound message than what initially meets the eye. Chief curator at the Muckenthaler Cultural Center & Museum and renowned Sculpture To Wear gallerist Lisa M. Berman has put together an eye-popping exhibition of award-winning artists who convey messages with their creative art. Features work by Teri Brudnak, Bridget Parlato, The Vigneri's, Marc Cohen, 2Roses, Greg Orloff, Swinda Reichelt, Stevie Love, Lonna Keller, Sherri Madison -The Cardboard Queen (from the HBO show), and Emma Trask, founder of Chrysalis Lab and stylist to Carrie Underwood. Painter Deborah Paswaters Gorgeous "Goddess" diptych painting is also on view/for sale. A portion of the sales benefit the 42 educational programs at the non-profit MUCK. Now through July 16, 2022. Info.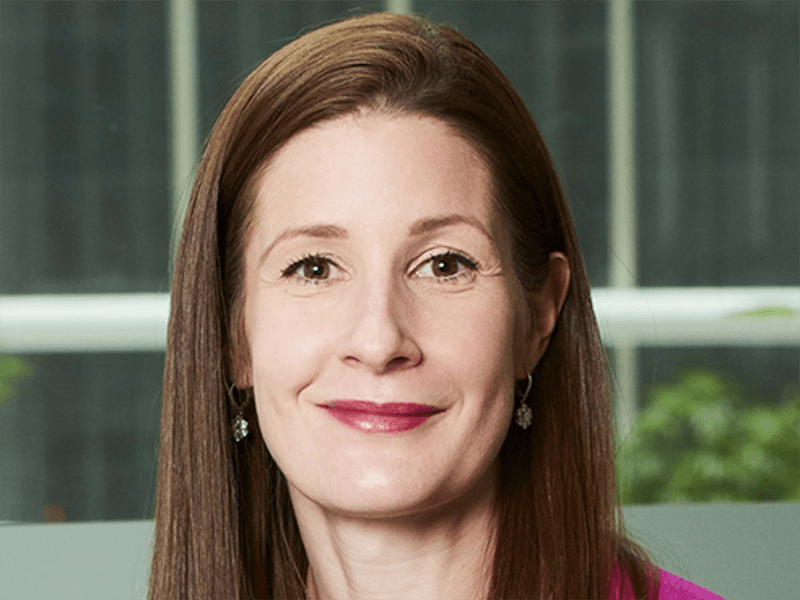 THE JEWELRY JOURNEY INTERVIEWED CAROLINE MORRISSEY
The podcast with the director and head of jewelry at Bonhams in New York is called The Intangible Beauty of Gemstones.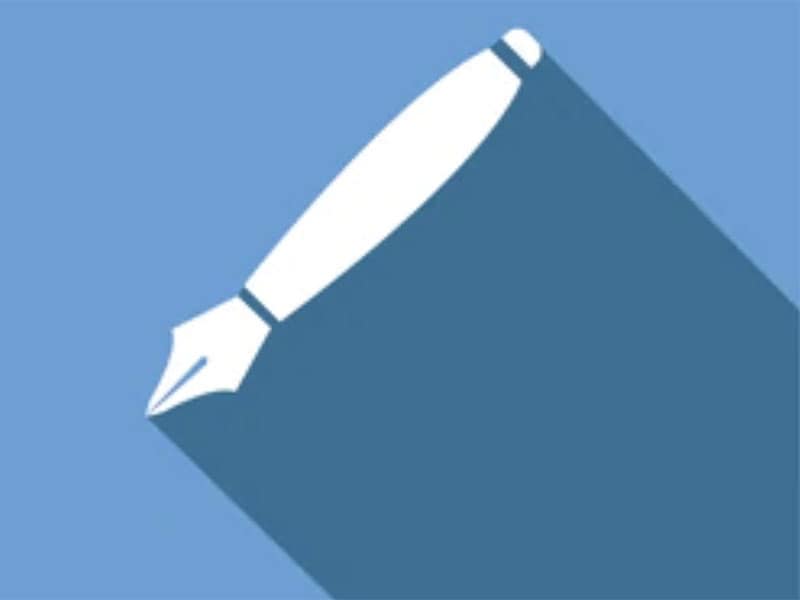 CRAFTING A STATEMENT: HOW TO TALK AND WRITE ABOUT YOUR WORK
For many artists, writing an artist statement seems daunting at worst, complicated at best. This four-week class aims to demystify the process of writing an artist statement and find ways to better communicate the concepts behind the work. Shane Prada will teach the workshop at the Baltimore Jewelry Center on Mondays, August 8–29, 2022, 6:30–8:30. Online and in person. Register.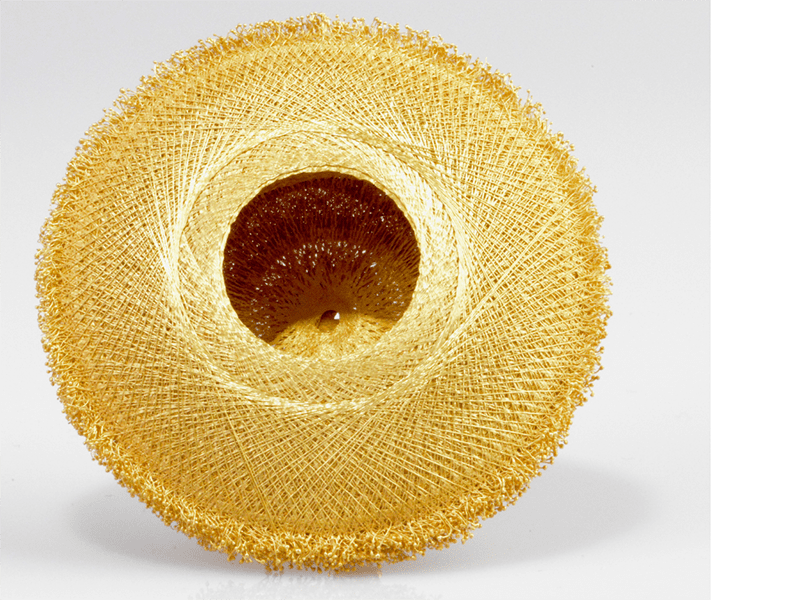 ORIZZONTE D'AUTORE BIENNIAL
Conceived by Thereza Pedrosa, the biennial includes a group exhibition, a Giampaolo Babetto retrospective, a lifetime achievement award, book presentations, an artist's talk by Giovanni Corvaja, a guided tour by Eliana Negroni, and several conferences. At the Civic Museum of Asolo, in Italy through July 24, 2022. Info on Instagram; museum website.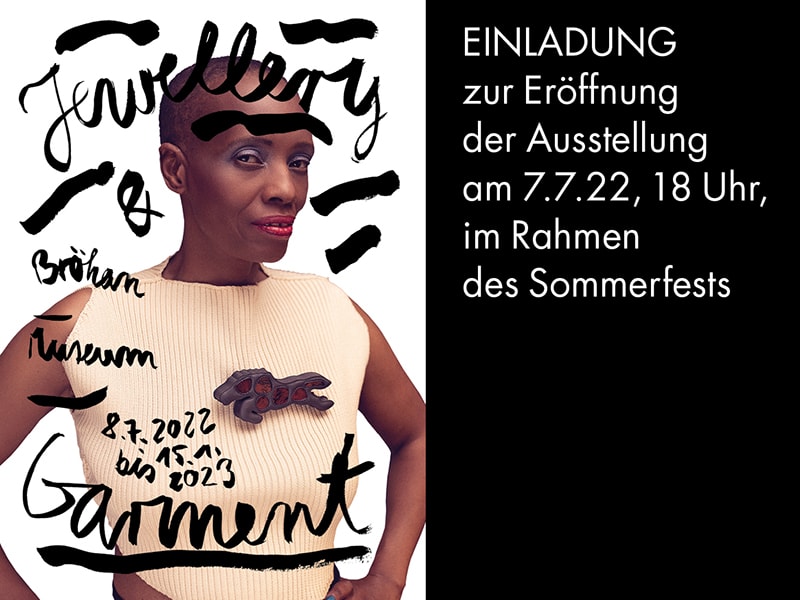 SPECIAL EXHIBITION: JEWELLERY & GARMENT
This exhibition project, presented within the context of Frankfurt Fashion Week, links contemporary author jewelry to avant-garde fashion of the 90s. Curated by Svenja John and Petra Zimmermann. At the Bröhan Museum, Berlin, July 8, 2022­–January 15, 2023. Website; museum website.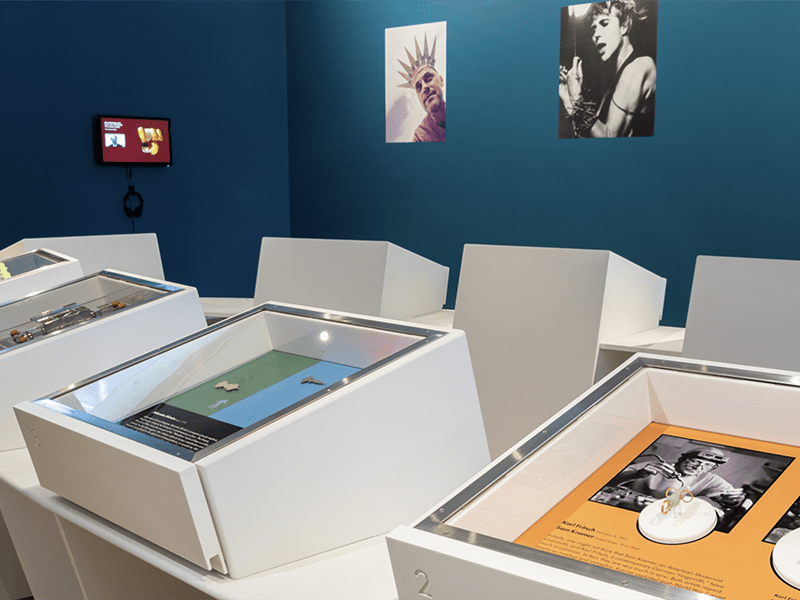 45 STORIES WILL REOPEN AS JEWELRY STORIES: HIGHLIGHTS FROM THE COLLECTION 1947-NOW
If you missed 45 Stories, you get another opportunity to see it! Jewelry Stories is the same show in the same space. At the Museum of Arts and Design, in NYC, July 12, 2022–April 16, 2023.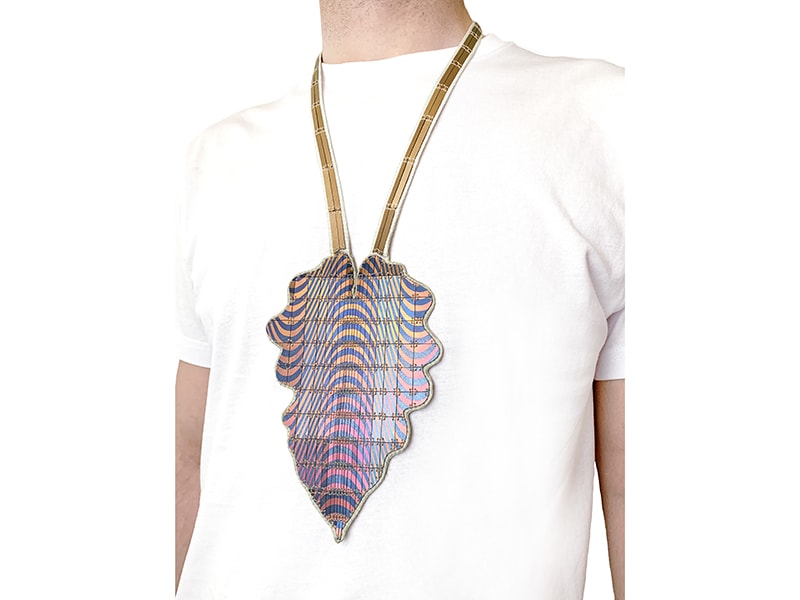 MALLORY WESTON IS A JUROR FOR THE WIND FELLOWSHIP 2022
The fellowship serves artists under 30, providing one year of artist membership at InLiquid—an organization that provides free contemporary art programming throughout Philadelphia—plus extensive marketing, career services, an exhibition, and more. Weston won the 2022 AJF Young Artist Award.
SCHMUCK // JEWELRY 2012_2022 ON VIEW AT PINAKOTHEK DER MODERNE
See donations and acquisitions from the last 10 years. Most of these are being showcased in an exhibition for the first time. At the entrance to Die Neue Sammlung, through July 10, 2022.
THE LOCATION SERVICES EXHIBITION PRESENTS PERSPECTIVES ON PLACE
The crafting of jewelry and objects is a means to profoundly support and express identity. Motoko Furuhashi, Kerianne Quick, and Demitra Thomloudis observe site, place, and origin within historical and contemporary contexts of craft and the inseparable bond place has to individuality, society, and culture. At the Craft in America Center, June 25–September 10, 2022. Info.
LISA M. BERMAN WILL MODERATE AN ARTIST PANEL
Hear from jewelers Teri Brudnak (TMD Studios), 2Roses (Corliss and John), Greg Orloff, costume designer Swinda Reichelt and—just added!—Sherri Madison, aka The Cardboard Queen (from the HBO show), and Emma Trask, founder of Chrysalis Lab and stylist to Carrie Underwood. The ultimate makers/artist panel will be moderated by Lisa M. Berman, of Sculpture To Wear gallery and chief curator at the Muckenthaler Cultural Center & Museum. A portion of the sales benefit the 42 education programs at the MUCK, a nonprofit. July 16, 2022, 11 a.m.–12 p.m. RSVP here.
Pop-up sale: Work from the panel and other artists: Marianna Baker, Marc Cohen, Bridget Parlato, Stevie Love, Lonna Keller, Yves Amu Klein, and the Vigneri's, from 12–2 p.m.
ART WEAR EXHIBITION
Features contemporary jewelry by 24 Dutch jewelry designers selected by the Haarlem jewelry collective. The relationship to the body is the connecting element in the works on display. Photos were taken especially for this exhibition showing the pieces worn by artists from other disciplines. At Industrial Museum Jakob Bengel, in Idar-Oberstein, Germany, through October 6, 2022.
HARD ROCK SUMMIT
The Hard Rock Summit calls itself the most significant US trade show in fall. Both Evolution, the fair's mineral and fossils section, or Sparkle&Joy, dedicated to fine jewelry and gemstones, are open to trade professionals and the general public. In Denver, CO, September 8–11, 2022.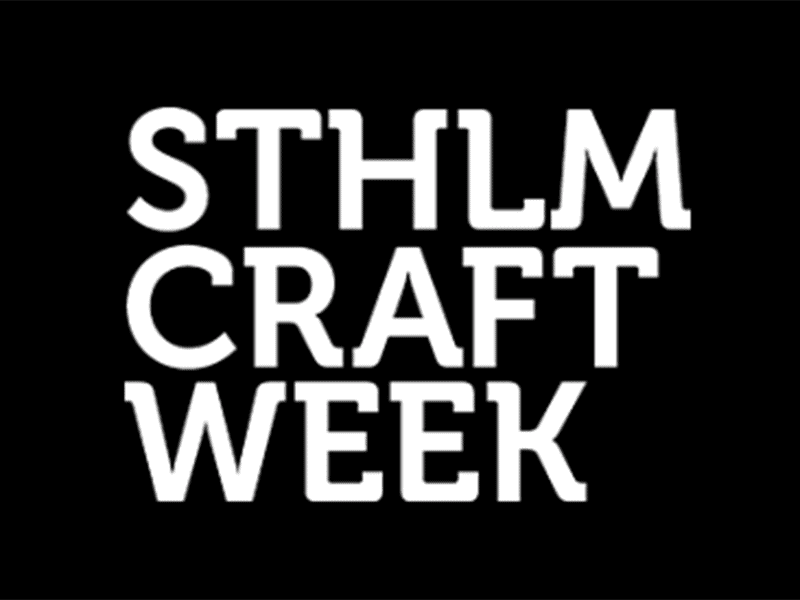 STOCKHOLM CRAFT WEEK—OCTOBER 6–9, 2022
Last year's program offered visitors more than 100 craft events around the city and nearby. Info.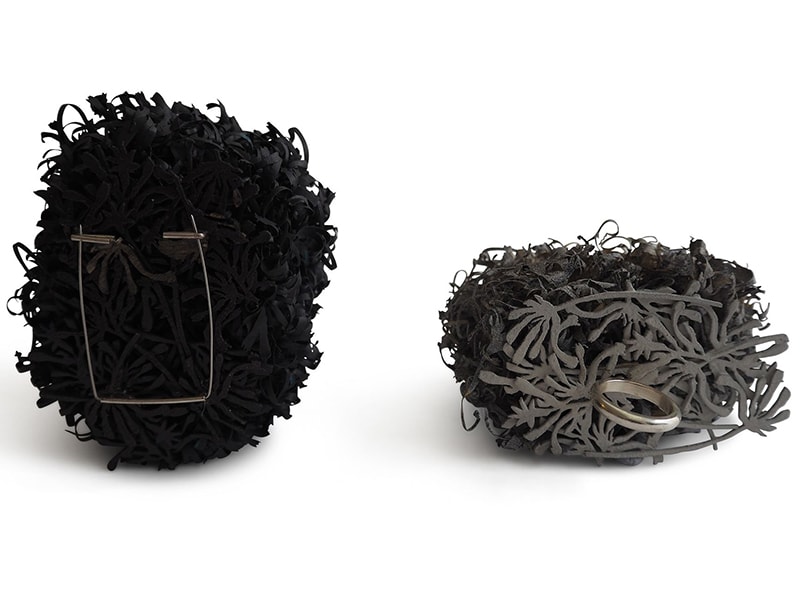 SYDNEY CRAFT WEEK—OCTOBER 7–16, 2022
Celebrates creativity and the handmade in all its forms. Creates the opportunity for the whole community to engage with craft, experience the benefits of making, and purchase local handmade work. 2022's theme: the climate emergency that the planet faces. Events will focus on sustainable practice and making a difference for the environment. Info.
MILANO JEWELRY WEEK—OCTOBER 20–23, 2022
Through different types of events, Milano Jewelry Week will create moments of exchange that will return a fascinating and accessible image of the jewel even to non-experts who can easily get passionate. Takes place at exclusive and evocative locations in the city. October 20–23, 2022.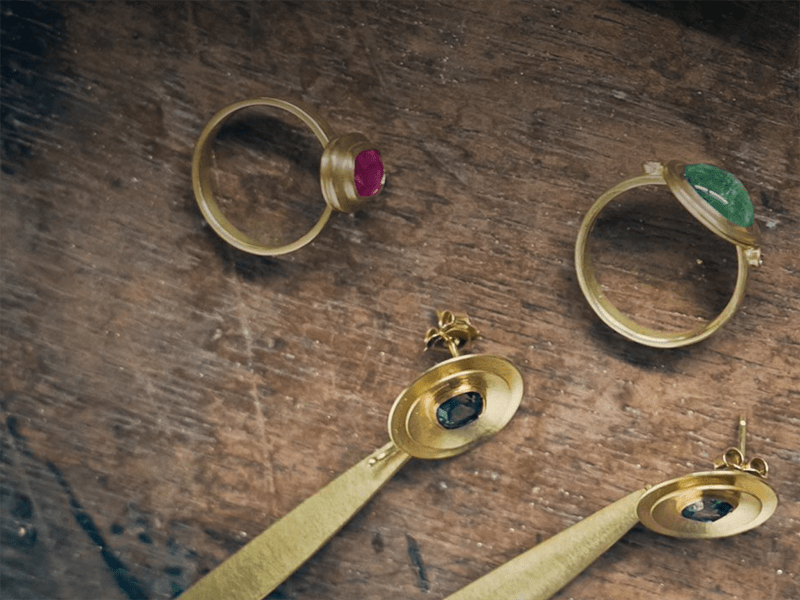 GOLDSMITHS' FAIR CELEBRATES 40 YEARS IN EXISTENCE
From wire work to 3D printing, traditional goldsmithing to intricate engraving, the 136 exhibitors from the UK combine ancient techniques with modern-day technologies. At Goldsmiths' Hall, London, September 27­–October 9, 2022. Info.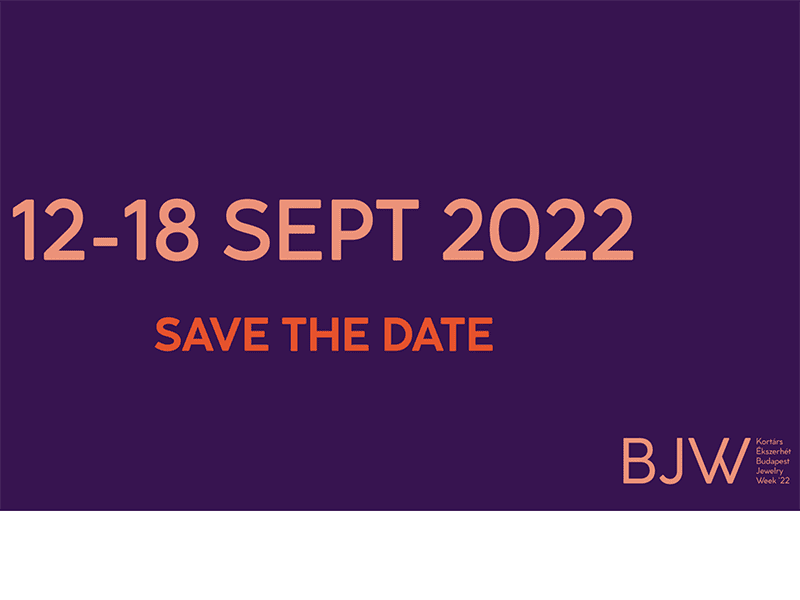 BUDAPEST JEWELRY WEEK: SEPTEMBER 12–18, 2022
Info.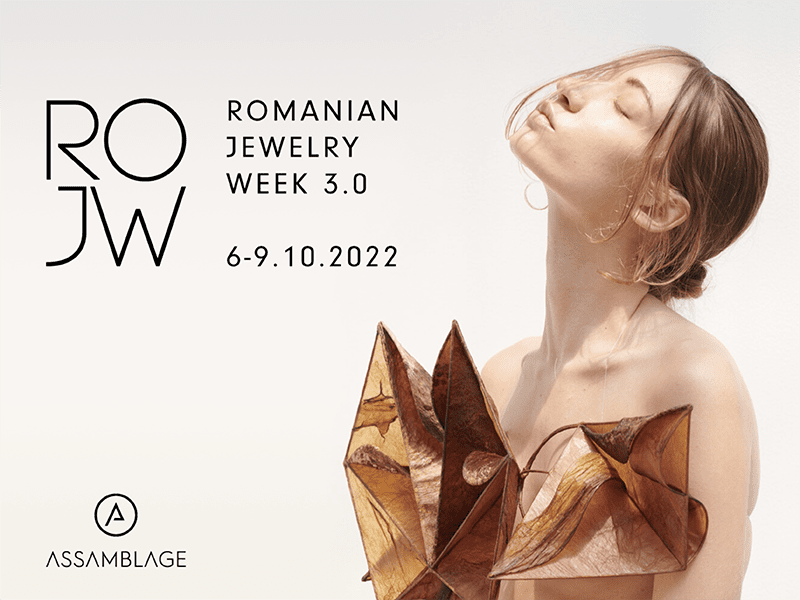 ROMANIAN JEWELRY WEEK: OCTOBER 6–9, 2022
Applications are now open to designers in Romania and worldwide—emerging as well as established artists. Deadline: June 17, 2022. Learn more.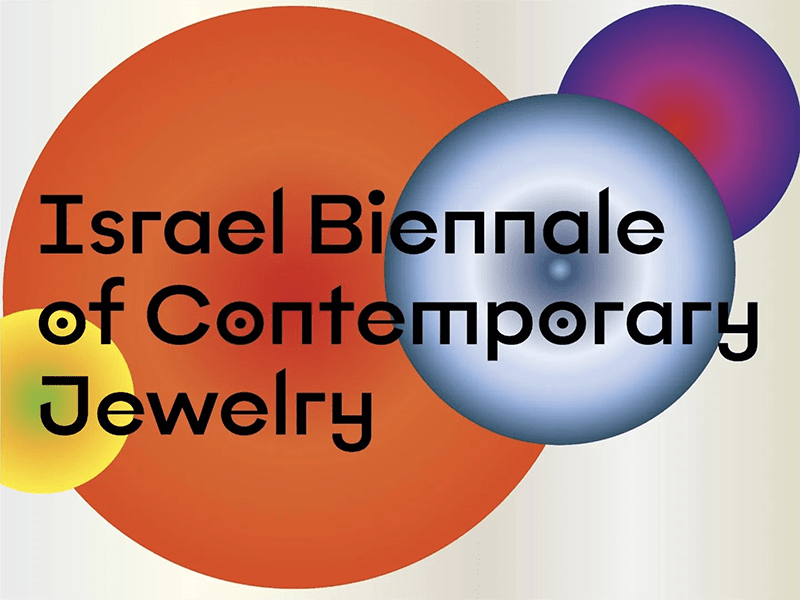 ISRAEL BIENNALE OF CONTEMPORARY JEWELRY: NOVEMBER 10–14, 2022
Hosted by the Geological Museum, in Ramat Hasharon. AJF is an official sponsor. Info.
DO YOU HAVE CURATORIAL AMBITIONS? A GREAT IDEA FOR AN EXHIBITION?
The Baltimore Jewelry Center is currently seeking exhibition proposals for its 2023/2024 gallery schedule. Proposals are not limited to jewelry and might include thematic exhibitions or exhibitions showcasing an artist or group of artists. They want exhibitions that explore the gallery setting in an unexpected way, seek to place jewelry and craft within a larger context and expand connections in our community at large. The goal is to demonstrate unique curatorial viewpoints, expose their audience to fresh and emerging makers and ideas, and present art jewelry and metalsmithing in a broader art context. They're especially excited to see proposals that create a diverse and inclusive gallery space in order to elevate underrepresented voices. Deadline: July 8, 2022. Info. Email with any questions.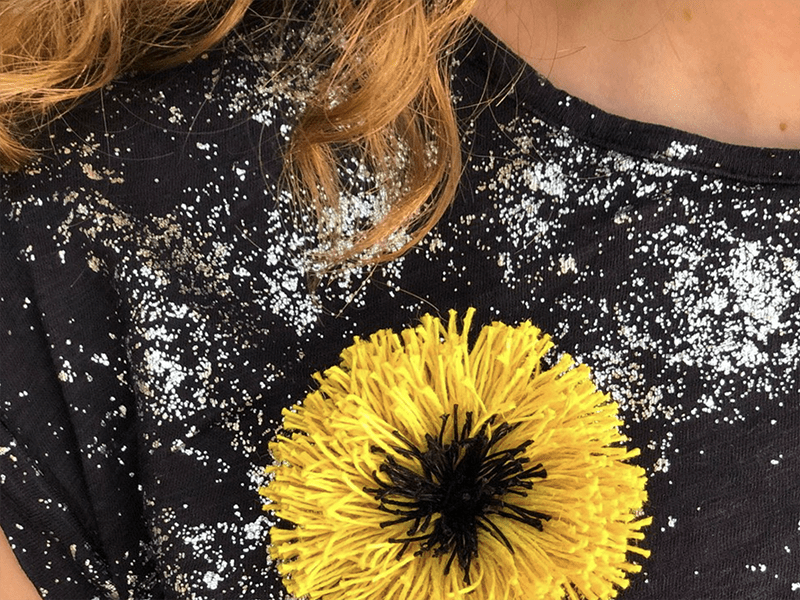 TAKE A BROOCH WORKSHOP WITH VICKI MASON
You'll learn how to make a colorful textile brooch using simple knotting techniques. Work with beautifully colored hemp cord, knotting, and stitching to create a unique brooch that you can wear immediately. August 27, 2022, 10:00–3:30, at The Windsor Workshop, in Prahran, Australia. Info.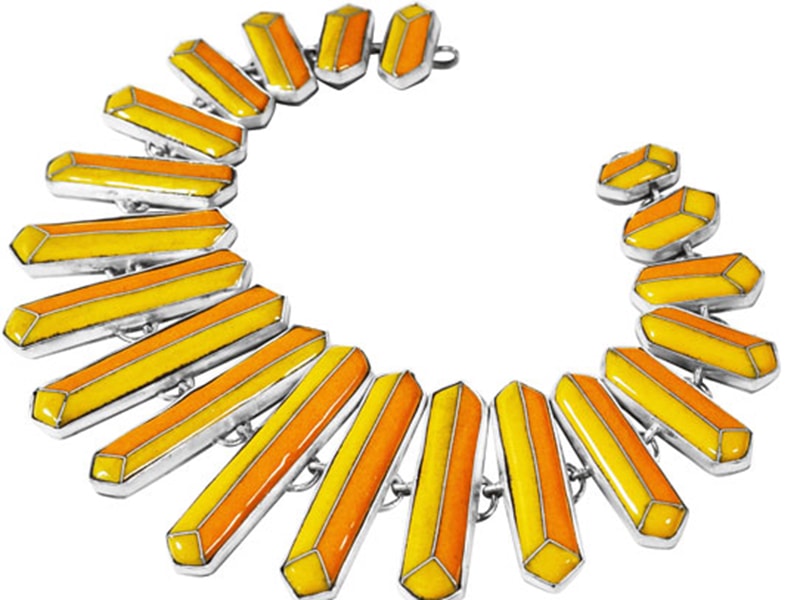 APPLY FOR THE HALSTEAD GRANT
For this annual award for emerging silver jewelry artists, applicants submit answers to 15 business questions + their design portfolios. The experience is designed to help jewelry entrepreneurs create a strategy to kick-start their careers. $7,500 cash grant plus other benefits. Postmark deadline: August 1, 2022. Info.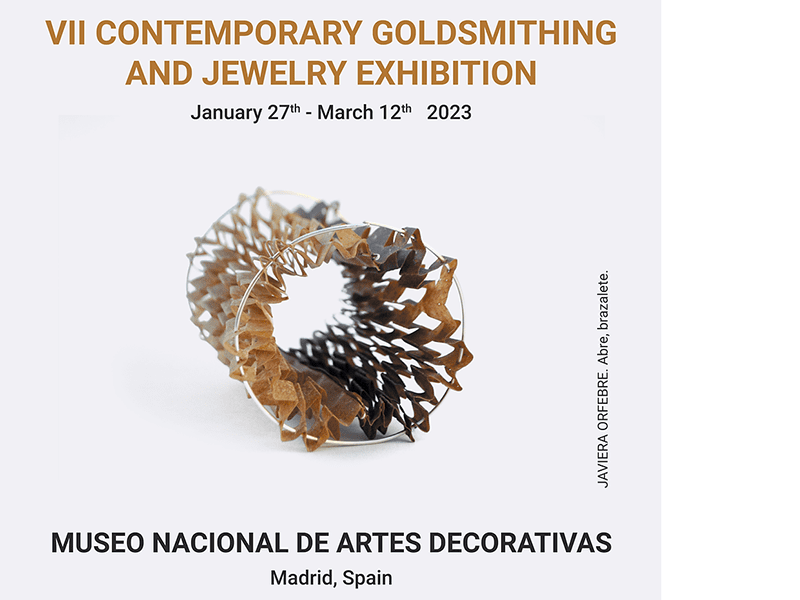 ARTIST CALL FOR ADOC VII CONTEMPORARY GOLDSMITHING EXHIBITION
The VII Contemporary Goldsmithing Exhibition, presented by AdOC, will take place at the Museo Nacional de Artes Decorativas of Madrid, within the Madrid Design Festival, simultaneously with the Semana del Arte-ARCO. Its goal: the international diffusion and promotion of contemporary goldsmithing and jewelry design. Deadline: September 13, 2022. Info. Application form.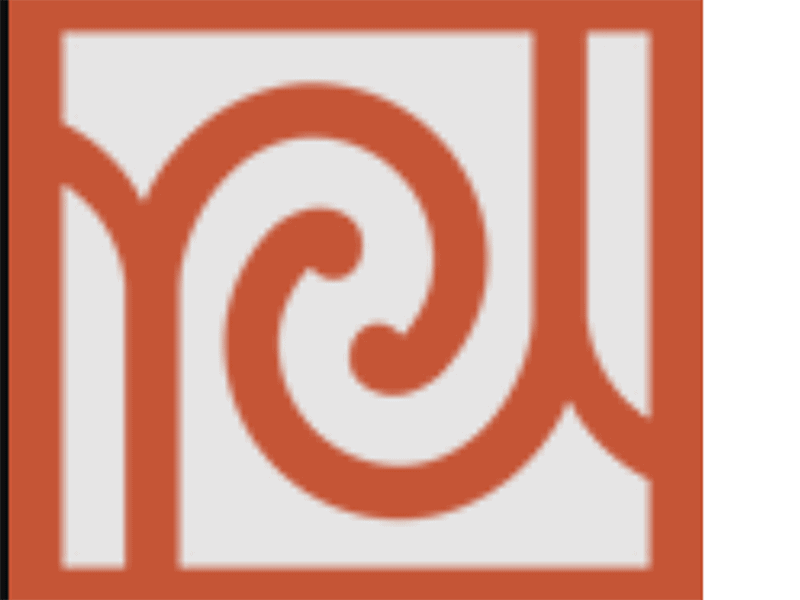 DO YOU MAKE WOOD JEWELRY?
If so, apply for the James Renwick Alliance for Craft (JRACraft) Chrysalis Award for Emerging Artists. This year's focus is wood. $5,000 unrestricted award, plus other perks. Deadline: August 1, 2022. Info.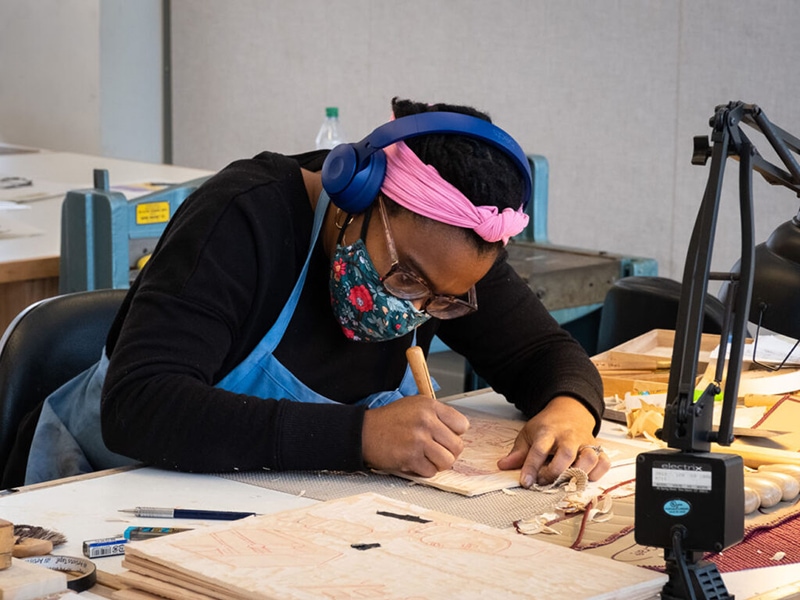 PENLAND SCHOOL OF CRAFT WINTER RESIDENCIES
A short-term residency for artists seeking to work independently in one of Penland's 16 studios during the quiet season. Practicing artists of all backgrounds and at any stage of their career are encouraged to apply for a 2-week or 4-week session. Shared studio access is provided. Residents' time is their own; there are no workshops, critiques, or required activities. Application deadline: August 1, 2022. Info.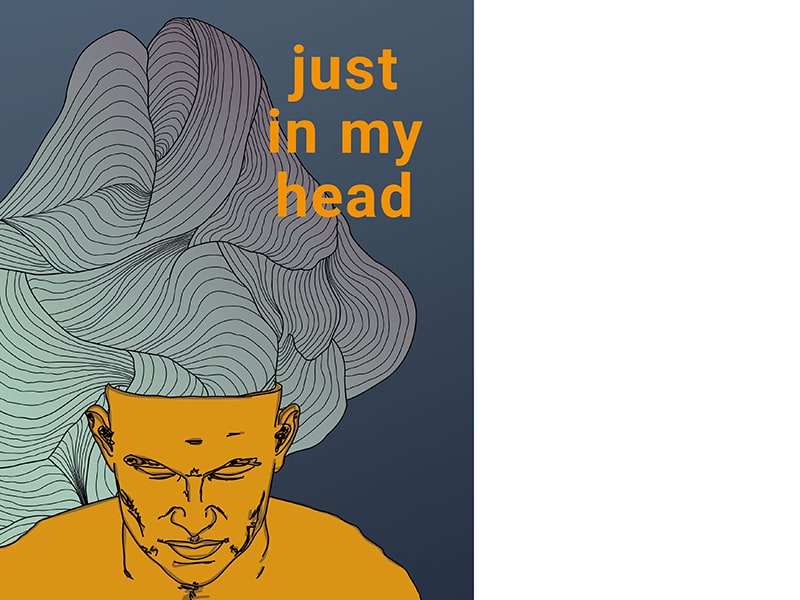 OPEN CALL: JUST IN MY HEAD EXHIBITION
The jewelry objects must be thematically linked to the exhibition title, Just in My Head. The show will take place at Plattform Schmuckkunst, in Graz, Austria, in mid-August. Deadline: July 17, 2022. Info.
2023 QUEER|ART|MENTORSHIP PROGRAM NOW TAKING APPLICATIONS 
The program supports a year-long exchange between emerging and established artists in four different creative fields: film, literature, performance, and visual art. Deadline: July 31, 2022. Info.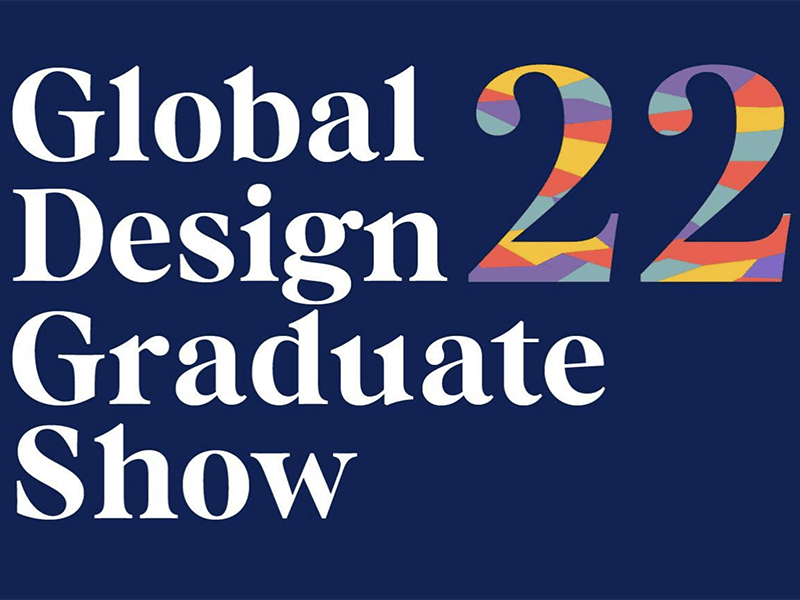 APPLY FOR THE GLOBAL DESIGN GRADUATE SHOW IN COLLABORATION WITH GUCCI
Yes, THAT Gucci! Open to all art and design undergraduate or postgraduate students internationally who graduated in academic year 2021–2022. Note that jewelry is specifically called out as a category. Deadline: August 31, 2022. Info.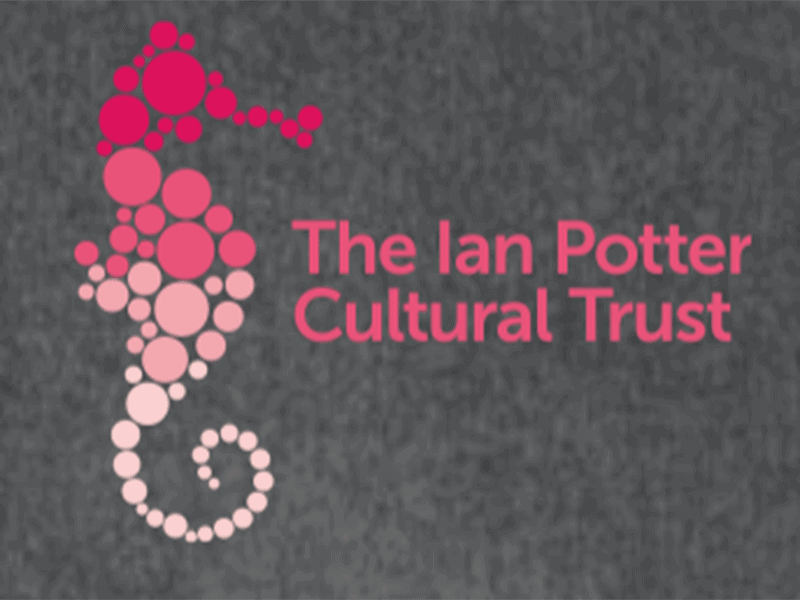 AUSTRALIANS, APPLY FOR A GRANT FROM THE CULTURAL TRUST
Committed to encouraging excellence and supporting a vibrant, world-class arts scene in Australia, the Cultural Trust offers grants up to $10,000 to assist talented emerging and early career artists to take up professional development opportunities, usually overseas. Deadline: September 6. Info.


[ad_2]

Source link