New Levi's 501 T Shirts Ready For Summer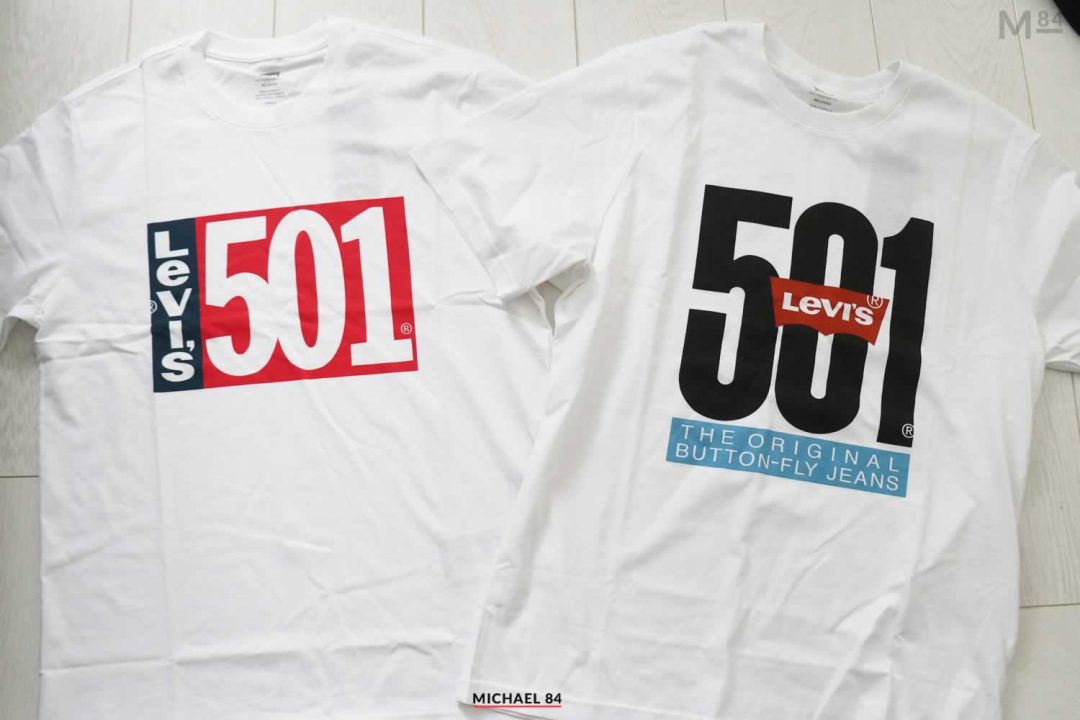 Hey guys!
How was Easter? It seems like a long time since I wrote a blog post. I have been busy with things, plus it was Easter and I decided that I would take off the entire holiday from blogging or any kind of writing.
I did however grab myself a couple of Levi's 501 T Shirts over the break. They've came and I really like them!
I saw these Levi's 501 T Shirts and thought I had to get a couple. There were several designs, but these two really caught my eye.
Both are white tees with the infamous 501 branding, which is a real vintage retro aesthetic, and the thing which Levi's is most famous for.
But in reality I'm not a fan of the fit of the 501 jeans, they're kind of too baggy for my liking. In the spirit of this fit, the t-shirts are similar.
Both t-shirts are relaxed fit, which means they're pretty big. I knew this when ordering, and I was happy to get them. I think bigger fits are back on trend, and the good thing about this style is it gives them much more of a casual fit.
The first tee has the Levi's 501 red tab style design to the front, which is pretty iconic. The print is fairly big and bold, just what you want in a t-shirt such as this.
The second has the large 501 branding in black with the batwing logo in red, along with light blue graphic reading The original button-fly jeans.
They both give me some real 90's fashion vibes, and I love that!
I got both of these t-shirts ready for the summer which doesn't feel too far away. These are just flat lay pictures, but I will be doing some Levi's 501 Outfit posts in the coming weeks.
I am ready for plenty of casual outfit posts wearing these two tees 🙂