My 3 Tips For New Graduates Trying to Figure It Out
[ad_1]

May is one of my favorite months of the year because it's usually the month that we celebrate graduates. When I graduated from Howard University, I had NO idea how I was going to make my dreams a reality, especially since many of the things I was interested in didn't fit into the mold of what my professors thought of for an English major.
Being a new graduate can be scary, but it can also be extremely empowering. If you're interested in jumping into the creator market, especially as a journalist or a writer, here are a few tips I can share looking back over my career:
Start your own portfolio and keep it updated
You don't need to spend a ton of money to have a portfolio of your work. You can make your own website on a platform like WordPress, Squarespace and many others and keep it updated with new material. If you're not into websites (although I would argue that everyone needs a website), you can also make sure that your social media channels properly reflect who you are and what you do.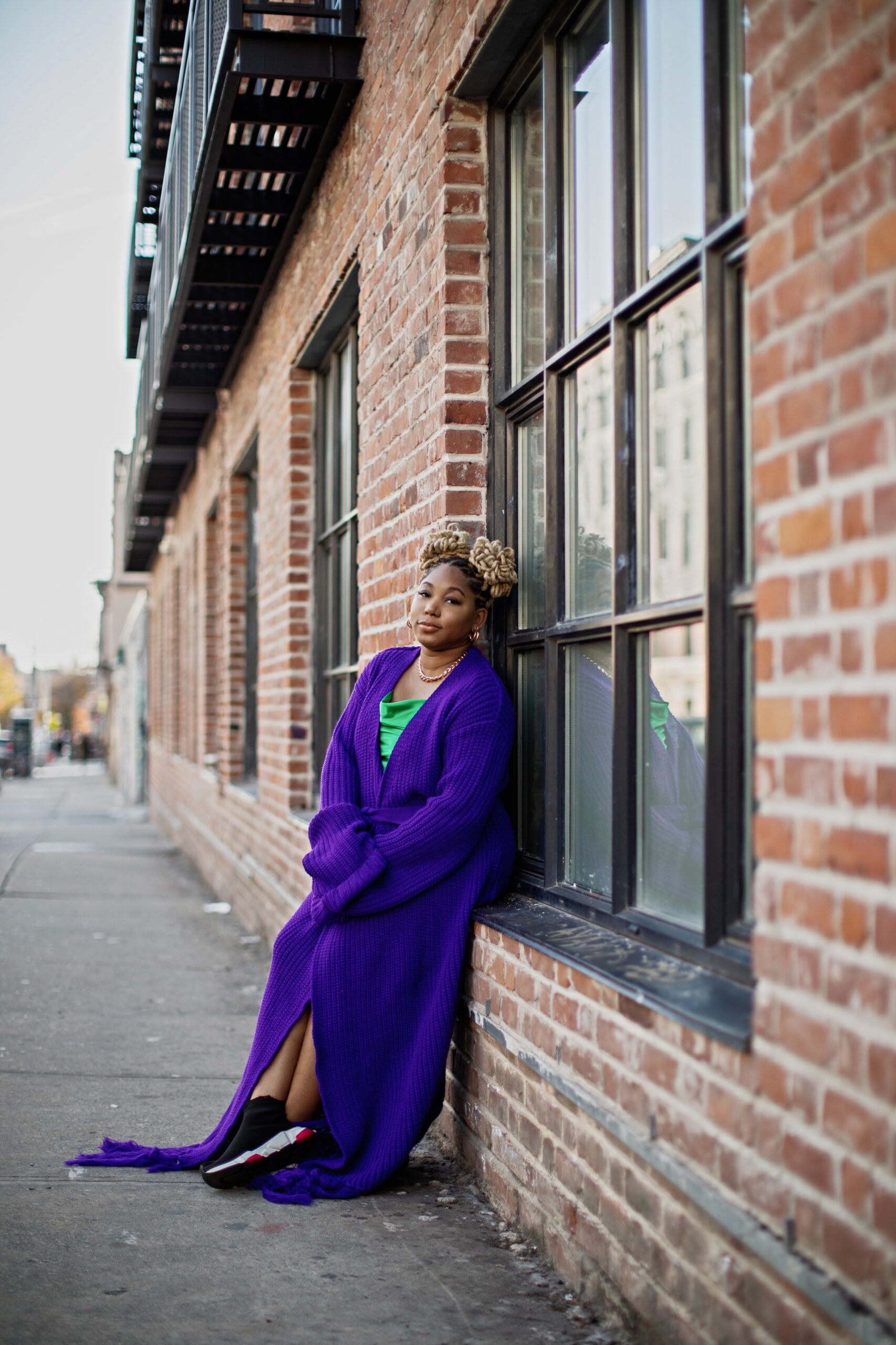 Also, I absolutely believe your own website can be the first place for your bylines before you get other names under your belt. If you're newer over here, you may not know that I originally started TheBlondeMisfit to be my digital portfolio. I simply wrote articles and stories I would write for someone else, and eventually, that's how I was able to leverage myself to pitch for stories or coverage. Don't make excuses for why you don't have a portfolio when others ask — build it yourself and start your own career!
Yes, sometimes writing for free can help (don't hurt me on this one!)
While I certainly don't believe exposure pays bills, I will say that a few of those free stories I wrote at the beginning of my career paid off down the road. The reason why is because not every exchange needs to be financially incentivized. The exposure of working with an editor, seeing my byline up on a publication's website, and then using able to use that to argue a rate later is what worked for me. Now, I want to be clear: I am not saying you need to make it a pattern to work for free. I am quite the opposite and believe you need to go make your money, honey! However, don't see opportunities as less than simply because they're not paying you yet. Build up your name and quality of writing and the money will come.
Get out and network (or get on social)
Contrary to popular belief, I am not as extroverted as many people think I am. When it's time to be ON, I'm on. But when that's over with, I'm ready to throw on some shorts and lounge on my sofa with my dogs. Networking isn't easy for everyone, and honestly, it can sometimes exacerbate your anxiety if you don't know where to start. You can start with attending smaller, local events in your area or area you want to be in (for example, maybe you catch a bus ticket to New York to attend a fashion event during NYFW). Getting in the habit of meeting others in your industry is just good business practice, but it also will allow you to connect with potential leads or clients.
If you're not super open to in-person events, try social media! Honestly, I can not attest to how great LinkedIn is for something like this. Simply search for names, titles, or companies that interest you and get to connect! Of course, don't come to the table empty-handed: Introduce yourself, frequently share content with your community, and always remember to be cyber kind.
So, those are my three tips for new graduates trying to figure out how to penetrate the market. Utilize your ingenuity and passion to your advantage and the rest will work itself out.


[ad_2]

Source link