2020 was a year that redefined what it meant to live your best life. In the wake of ashes we experienced in the form of losses, we also gained a newfound emphasis on wellness and healing. We healed our minds, our bodies, and our spirits. From slowing down and being more mindful in our approaches to routines, to ridding our lives of toxic habits that no longer served us—the latter of which has us indulging in luxury in its simplest form while giving way to new meaning to how we approach living well. A concept that has been reinvigorated in the process of this renewal and recommitment to wellness is that of clean beauty.
At its root, clean beauty is defined as any skin-care, hair-care, or wellness product that is non-toxic, safe, and transparent about its all-natural list of ingredients. For Black women, the journey to embracing clean beauty has been a complicated one, as a 2017 study noted women of color were more likely to be affected by toxic ingredients found in products heavily marketed to them. In a lot of ways, the reintroduction to clean beauty is a return to ourselves. Tapping into that magic are women of color making their presence and their purpose known in the clean beauty space. Meet the Black women pioneering clean beauty in 2021 and beyond.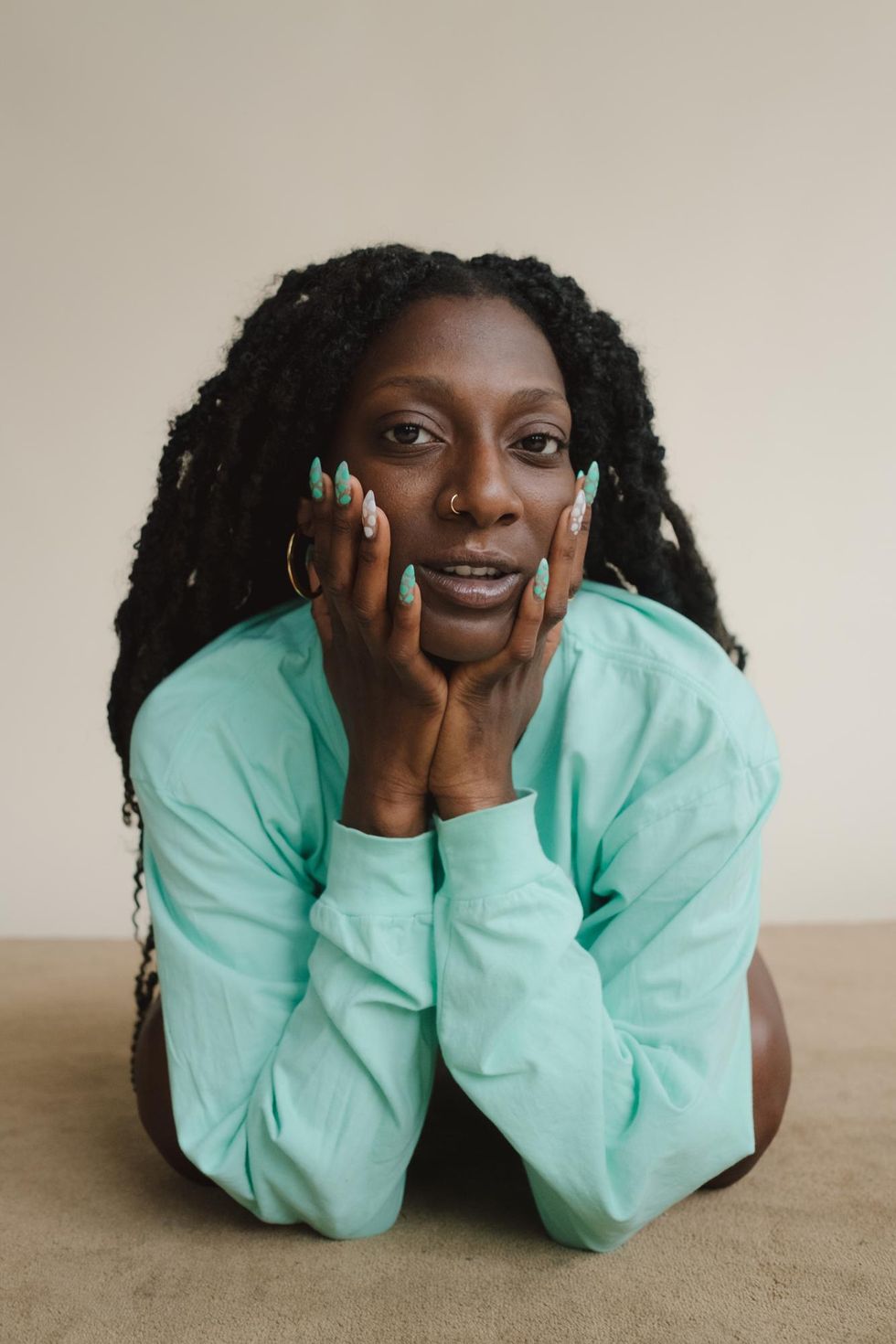 Photo: Courtesy of Abena Boamah
For Abena Boamah, sustainability is the name of the game. As a teacher at the time, the Ghanian-American found herself searching for a way to become more intentional about her self-care routine. Abena took things a step further by creating a practice that featured products made by herself for herself. What came next was a reintroduction to a product she didn't know she needed: shea butter. From there, the foundation for what would become hanahana beauty was cemented. "I would say the inspiration really just came from curiosity, a level of stress as a teacher and, honestly, Black women in my family and my identity," she explains the spark behind the creation of her beauty and wellness brand. "For me, the most important part of it was about our sourcing and how we were able to tell the story about the process of making shea."
Consequently, the ethically conscious brand upholds the values of transparent sourcing as highly as they do accessibility and clean ingredients. "As a brand, from our visuals to how we even launched and the products that we create, there's always a level of intention behind it," Boamah expounds. "How are you really sustaining the people, the women behind the brand, from the people that are actually the farmers all the way to the producers of the raw ingredients to like us who are here working, and all the way to our community and consumer? It's intentionality and looking at holistic sustainability."
Photo: Courtesy of Alicia Scott
When Alicia Scott sought to create Range Beauty, she wanted to fill a void she noticed while working in the fashion industry. In terms of makeup, the difference between what Black models had access to and the non-Black models had access to were like night and day. Not only was there a disconnect between seeing herself represented in cosmetic lines on the market, she also felt the products that were available didn't address skin concerns like eczema and acne.
These two issues merged together as my why, no one else thought to create a clean, inclusive line with skin-care benefits," she tells Coveteur. "Black women are exposed to twice the amount of toxic beauty, outspend any other group in makeup and skin care, and 64 percent of Black women are interested in natural beauty products versus 45 percent of women overall. The need is there, so I created a solution."
And that she did. Range Beauty is a clean beauty brand offering a range of forgotten shades and doing so while addressing skin issues through a formula that not only masks but treats. She also wanted to do so in a way that products heavily marketed to Black women don't ordinarily do—by saying goodbye to harmful ingredients like parabens, and saying hello to clean ingredients like calendula flower and kaolin clay. Range Beauty is ensuring that those who once felt forgotten now feel seen, one product at a time.
Co-founder and CEO of Golde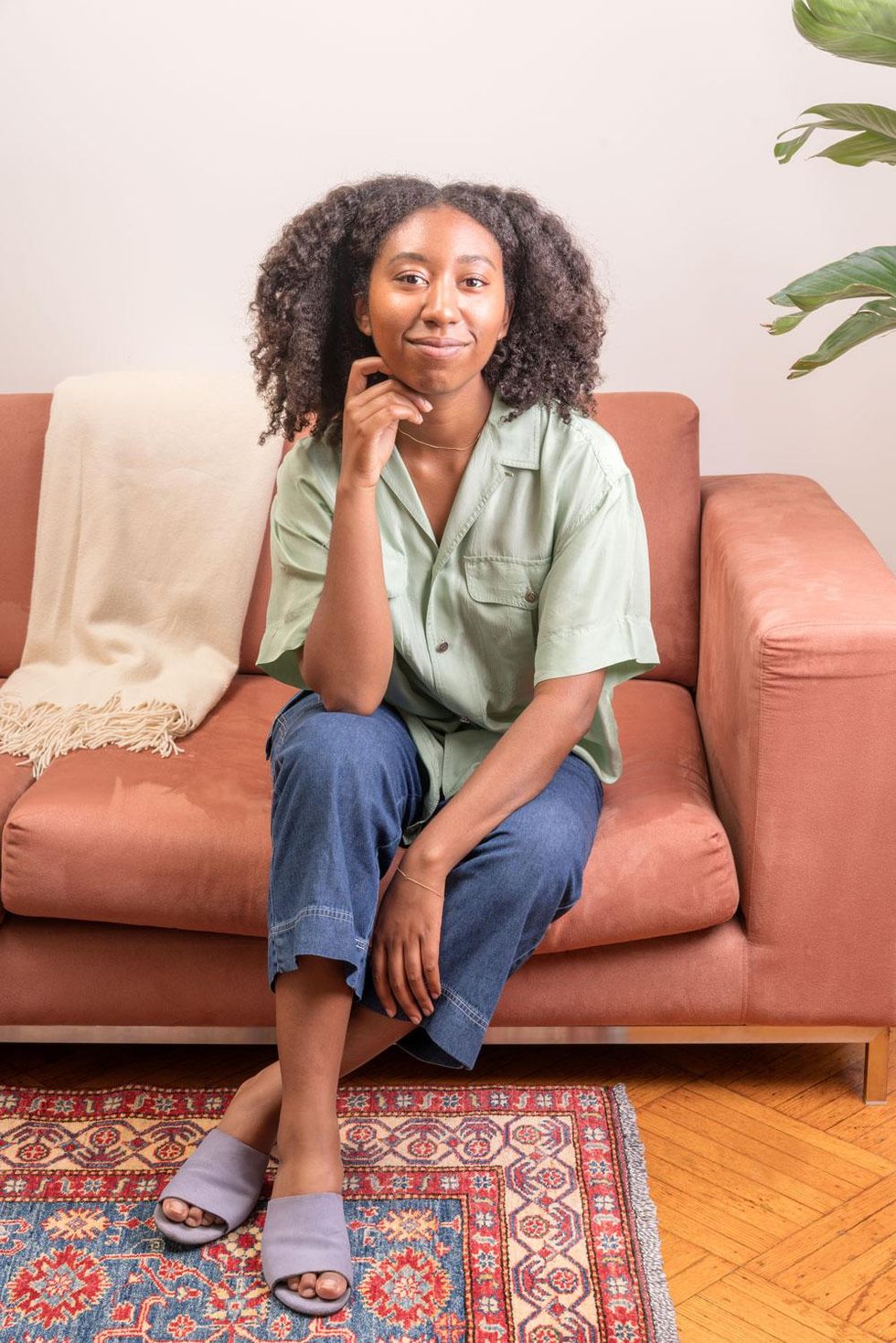 Photo: Courtesy of Trinity Mouzon Wofford
For Trinity Mouzon Wofford, wellness has always been intrinsically woven into her life. Since launching Golde in 2017, Wofford has accumulated quite the impressive résumé. From becoming the youngest Black woman to have a line at Sephora, to being heralded as the only Black woman at the head of a major wellness brand, the entrepreneur is quite literally spinning turmeric into gold. What started as a brand with a single product has evolved into so much more. "We make everything from matcha latte blends to superfood skin care made with real ingredients like mango and papaya. Our vision has always been to make wellness easy, accessible, and fun for the next generation," Wofford explains.
The superfood health and beauty brand features products that approach wellness from the inside out. From their superfood-based blends to face masks, there is something for everyone who wants to be well while taking a toxic-free approach. Golde is also a reminder that it is nature that truly grounds us. "Humans have been using natural skin-care ingredients like clays, honey, or floral waters for generations. But it's all coming back now, which is so cool to see," Wofford reveals to Coveteur. "It's really important to bring your beauty routine back down to earth."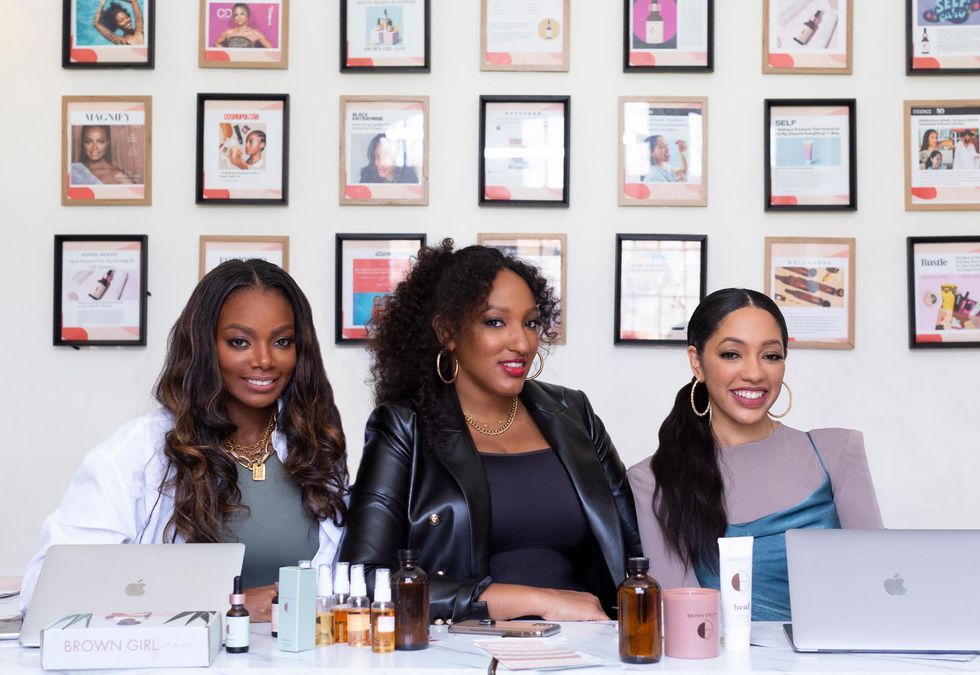 (Left to right) Tai Beauchamp, CBO and Co-founder, Malaika Jones, CEO and Founder, Nia Jones, CIO and Co-founder
(Left to right) Tai Beauchamp, CBO and Co-founder, Malaika Jones, CEO and Founder, Nia Jones, CIO and Co-founder; Photo: Courtesy of Brown Girl Jane
Brown Girl Jane is what happens when inner wellness and outer beauty meet. Their award-winning beauty collection is clean, holistic, and plant-based crafted with women of color at its center. It was important for founder Malaika Jones and her co-founders, Tai Beauchamp and Nia Jones, to cater to women who have to be everything for everyone and provide them with resources to also pour back into themselves. "We sought to disrupt traditional notions of wellness and instead offer a holistic collection that was inclusive, transparent, results-based, and centered on women of color," the founders explain. "We know that we are each most beautiful when we are well, or what we call 'whole'—centered, balanced, rested—and we built Brown Girl Jane to tie the two together seamlessly."
CBD is the hero ingredient in Brown Girl Jane's collection, which offers inner- and outer-beauty products like Balance and Rest Wellness Drops, as well as Glow Luminous Facial Serum. It is clear that a holistic approach to beauty through wellness is key to the Brown Girl Jane mission. For the founder and CEO, clean beauty is absolutely the future of skin care and cosmetics. "The veil of deceptive marketing and confusing ingredients is slowly being forced back, and this will continue," she says. "I believe that there is an incredible opportunity within the clean beauty space for up-and-coming entrepreneurs, especially within Black beauty, to begin to craft products that counter the decades-long history of hazardous collections marketed to women of color. There is still so much work to do."