Favourite Guerlain Perfumes | Canadian Beauty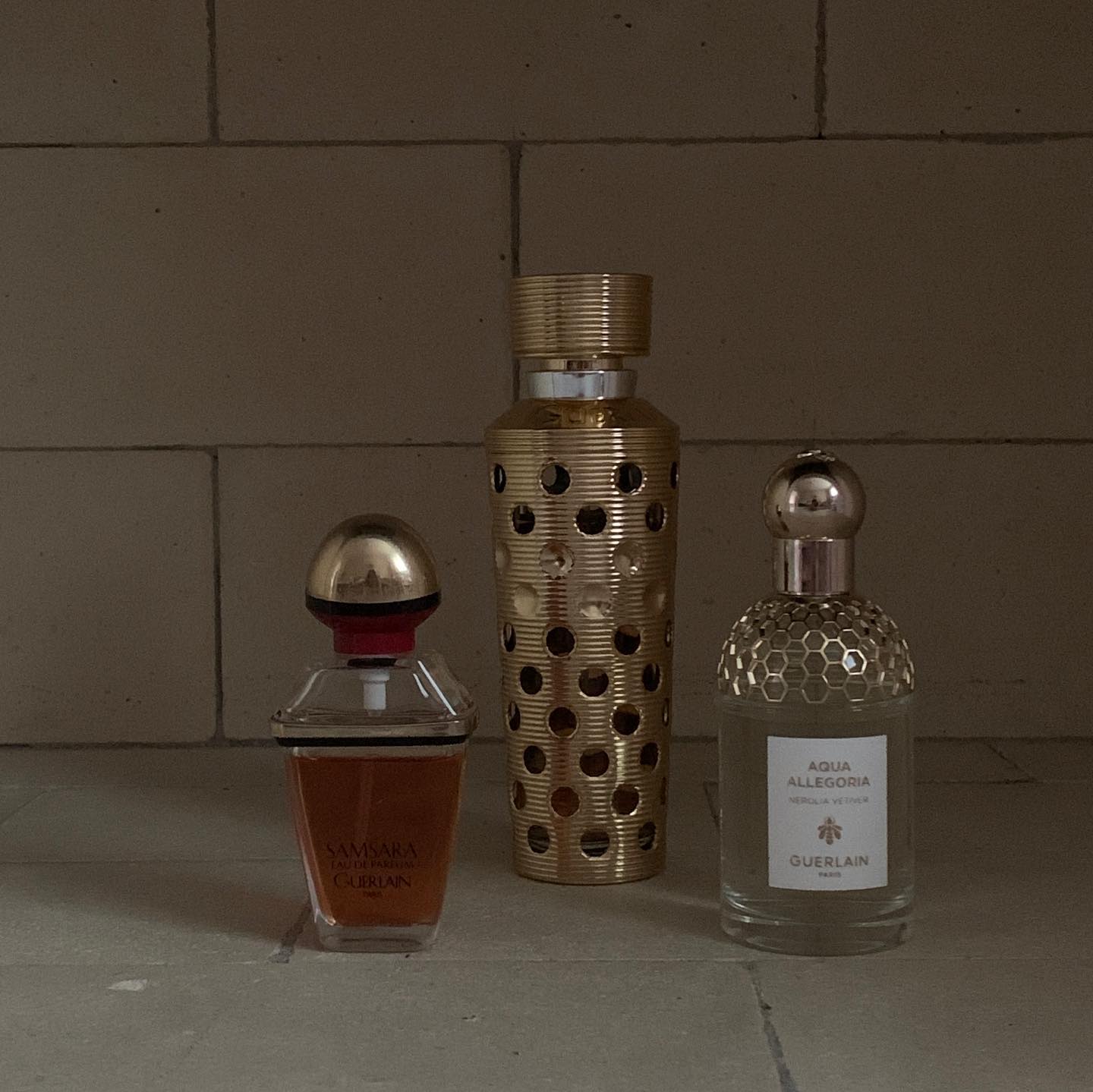 A little Guerlain round-up. Samsara EDP, L'Heure Bleue EDT, and the new Aqua Allegoria Nerolia Vetiver. ⠀⠀⠀⠀⠀⠀⠀⠀⠀
The Nerolia Vetiver is the newest to me, so I won't say much about it. I've only worn it once. Ok, well I will say that there's not a lot of vetiver especially if something like Chanel Sycomore is your reference.
L'Heure Bleue… I adore this perfume, it gets me many compliments, great in the summer time… I left this bottle with my mom and it's weird that I really idealized how it smelled which I didn't think I could do. I have the EDP also, and it's much stronger. I feel like I enjoy the EDT more, maybe because I got it first.
Samsara EDP… A little old bottle I got in a swap and it smells intact. Honestly, I've smelled a lot of new perfumes this month, maybe too many new perfumes since a top tier fancy niche store is open 10 minutes from here, but Samsara still knocks it out of the park for me. Again, spraying from samples and in store is sometimes different from owning a bottle and living with a perfume, but yeah, it's hard to be wowed by anything when I can come home to this.
Also, an empty fireplace seems like a nice place to store your perfume collection. This ain't my fireplace, but these are my perfumes.